Are you looking for an efficient, reliable and quality logistics service provider who can act as your extended arm in the remote corners of the world ?
Then your search ends here Rapid World Shipping  LLC is just such a partner
The name itself transports you into the world of freight and logistics business which defines the company's in-depth knowledge and an expertise in all facets of international shipping and logistics services, door-to-door transportation by ROAD, SEA & AIR, ranging from the smallest parcel of freight to huge consignments of infinite size and dimensions.
Incorporated in Dubai- UAE in 2015, as an international freight forwarder ,Rapid World  Shipping  LLC Company registered under the UAE Company Laws and managed by directors who have cumulative experience of more than three decades in the shipping, transport, warehousing and logistic industry.
Our reputation is based on key elements of competent and enthusiastic personnel ,each staff is trained to the highest standards of the trade and is handpicked based on strict parameters of experience and exposure in shipping and freight forwarding Industry and further supported by progressive and innovative information systems, ensuring the most efficient service to our customers.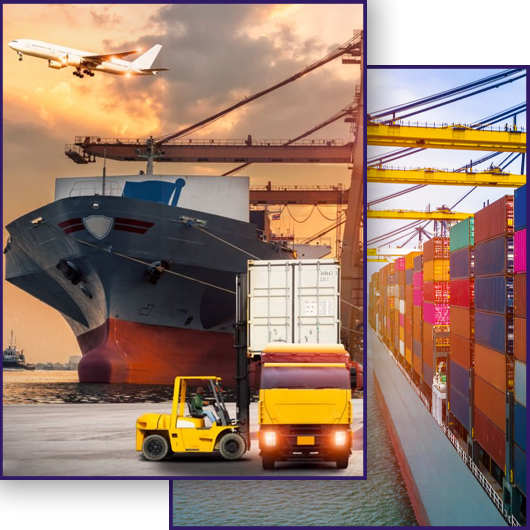 We try to meet and exceed customers demands by delivering what we promise.
Honesty and Integrity together form the foundation our trust. The success of our organization stems from the open and honest approach of our people.
Trust in our company is built by people sharing a common purpose and culture and basing their priorities on the needs of our clients and the business itself.
Knowledge - Sharing culture
We focus on companywide knowledge-sharing platforms, consisting of a wide range of information-exchange tools and techniques thus trying to create a truly knowledge-sharing corporate culture.
Collaborative teamwork is more than ever becoming the most strategic capability for any firm and is one of our company's mantras for business success.
Commitment to excellence is built when we are trusted and are able to trust our colleagues in every minor detail.